Visit Guangdong Xiongxing New Material Co., Ltd.
2017-06-22
---
Xiongxing Group has three major factories, namely:
Guangzhou Xiongxing Plastic Products Co., Ltd. is located in Baiyun District, Guangzhou,
Guangzhou Weilianda Plasticizer Co., Ltd. is also located in Baiyun District, Guangzhou,
Guangdong Xiongxing New Material Co., Ltd. is located in Qingcheng District, Qingyuan.
Today's focus is mainly on our new factory in Qingyuan. On a sunny afternoon this month, the company organized a sales team to visit the new factory. The building area of ​​the factory is 30388.57 square meters. The whole visit takes more than two or three hours (here applause due). The location is relatively remote, but the scenery is pleasant and the air is clear. People can't help but forget their troubles and stress, and just feel refreshed. Speaking of Qingyuan, I have to mention rafting, hot springs and free-range chickens. This rafting and hot springs are very close. You can go for a dip at any time on weekends if you have time, and the free-range chickens are directly raised. In the company, when our group walked to the innermost part of the company close to the mountain forest, the goal we entered was a lively Qingyuan chicken. When we looked inside, oh my god, it turned out to be a huge chicken farm. At that time, I was very surprised. Obviously, the leadership thought of integrating work and life, so that employees feel that work is not boring, and there are more fun, self-sufficiency, and leisurely entertainment. Turning to the workshop, at first glance, there is a huge open space, which is used as a warehouse for storing goods. Some goods are scattered here and there, and at the end are several brand-new machines. It is made in China, but the price is tens of millions of dollars. Only a good machine can guarantee a good quality! A brand with good quality will be more famous and well-known, so these are all worth it.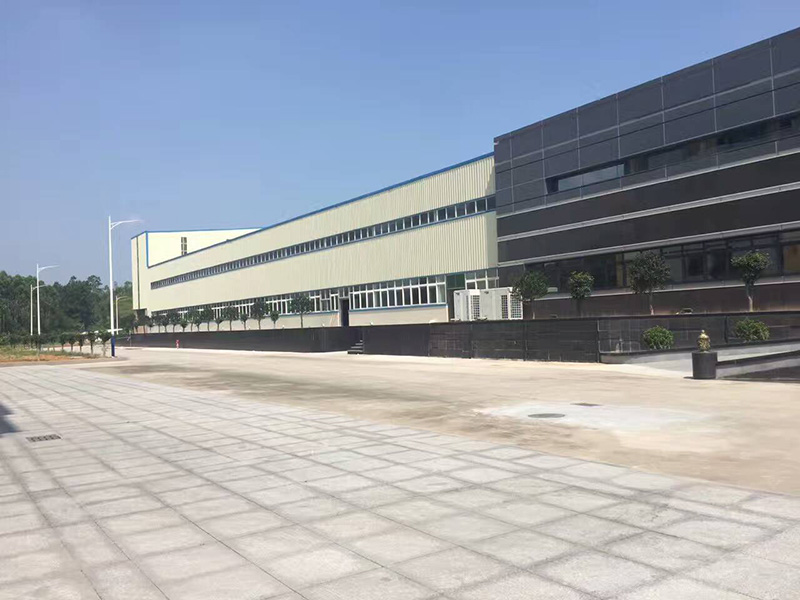 Then I moved to the dormitory building, which not only reminded me of my college days, but the overall architectural style is relatively youthful, which reminds me of those unforgettable youths, so I really wanted to stay here for one night, which is much better than staying in a four-star or five-star hotel. . The last thing worth mentioning is the guest house, which is indeed the guest house. Since the location is relatively remote, if a customer visits, we must treat our God well. Most of the company is surrounded by small restaurants and restaurants, and it is a bit inconvenient to arrange food and accommodation for customers. , so it used one side of the land to build an entertainment place. The interior decoration is grand, and there are not only delicious meals and fruits, but also KTV and lounges. At this time, my mouth was already two big. For me who loves singing and can only live up to food, this is a corner of heaven. After eating a big meal and drinking fine wine, the group couldn't hold back their singing voices. They forgot about their tired bodies and troubles at work. After releasing the pressure, they felt extremely relaxed. When I walked out of the company, it was about 10:15 in the evening. The moon was very round and there were many stars every day, so it triggered a little thought in my heart: In the past, we always separated work, life, and entertainment very clearly, but after this visit, I I realize that bringing the fun and relaxation of life and entertainment into work can actually increase work efficiency. In the future, I need to adjust my mentality to make myself fall in love with work. Loving work means loving life, and loving life means loving work .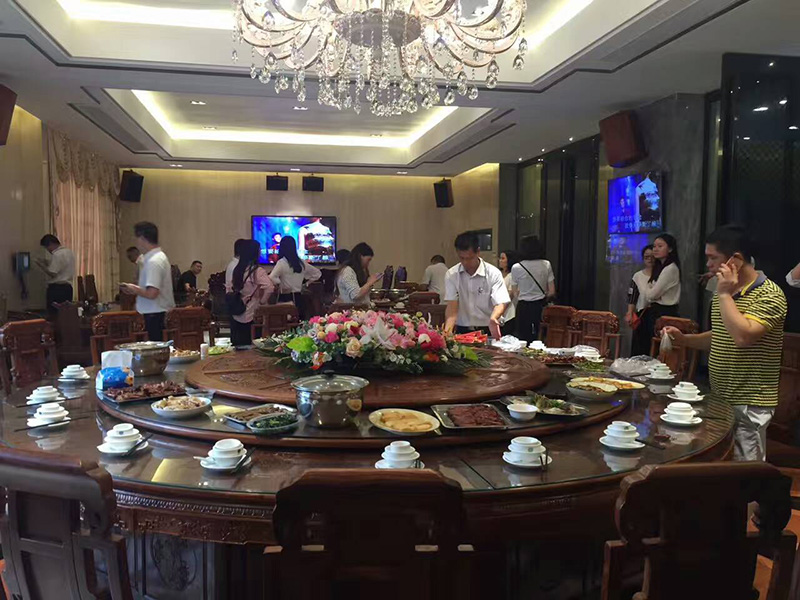 ---